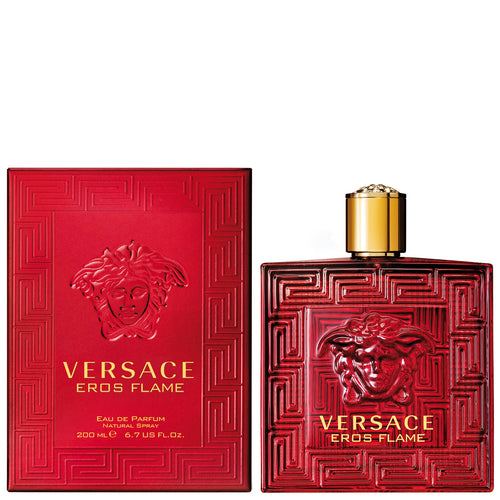 Versace Eros Flame is a fragrance for a strong, Passionate, self-confident man who is deeply in touch with his emotions.The olfactory notes of Versace Eros Flameare characterised by strong contrasts in which the mostnoble and elegant ingredients enrich and enhanceone another - from lemon tangerine, orange, black pepper, wild rosemary, pepperwood, geranium, rose facet, cedar, patchouli, tonka beans and vanilla. A persistent and enveloping fragrance that is simultaneously virile, an ode to passion and a celebration of sensuous rapture.
Top Notes: Italian Hesperidic Fruits (Lemon, Tangerine, Chinotto Accord)
Middle Notes: Black Pepper, Wild Mountain Rosemary, Pepperwood, Geranium, Rose
Bottom Notes: Texas Cedar, Patchouli Coeur, Haitian Vetiver, Mountain Oak Moss Accord, Sandalwood, Tonka Bean, Vanilla.