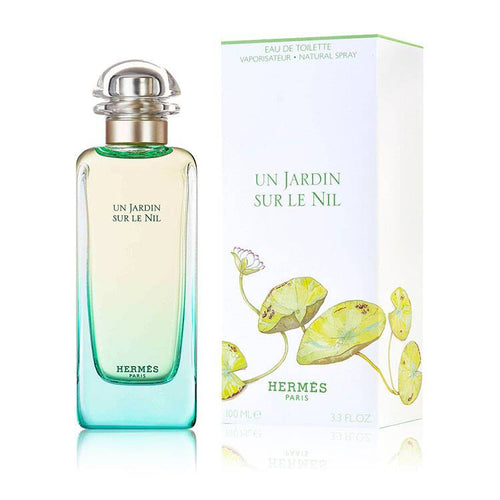 Un Jardin sur le Nil is an impressionistic stroll through the island-gardens on the Nile at Aswan, the starting point for a new olfactory adventure. Green mango, lotus, calamus and sycamore wood all lie at the heart of this refreshing ode.
Olfactory strolls through the different annual themes of the house, the Les Jardins fragrances attest to genuine encounters between the Hermès spirit, the soul of a place and the perfumer-composer.
Olfactory emotion: Fresh, Delicate

Main raw materials: Green mango, Lotus, Sycamore wood.