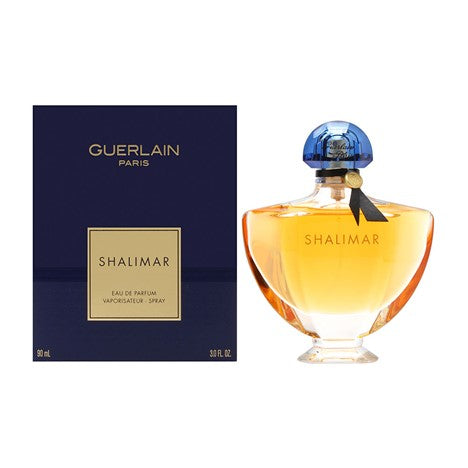 Shalimar is the first oriental perfume in history.
Eau de Parfum Shalimar is a mythic fragrance with bergamot, iris and vanilla notes ; an intense wake with a touch of impertinence, always glowing which embodies skin-caressing sensuality with a hint of the forbidden.
Oriental.
Voluptuous, sensual, spellbinding.

A flight of flowers and bergamot whips up the top notes with a breeze of freshness. The heart is warmed by enveloping and delicately powdery notes of iris, jasmine and rose. To conclude, the presence of vanilla, rounded balmy notes and the gourmand warmth of tonka bean orchestrate a sensual symphony for the dry-down.