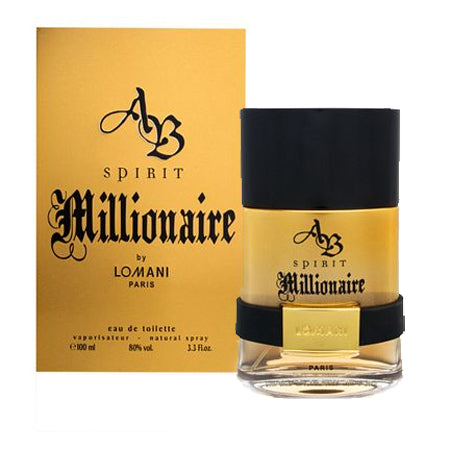 AB Spirit MILLIONAIRE is the fragrance for the man who asserts himself, who cultivates the art of being absolutely himself. The elegance of the top notes is carried out by the Bergamot the Tangerine the Green Apple and Cardamom.
The all seduction and audacity express themselves through a bright chord of Coriander, nutmeg, and the jasmine emphasized by the cumin.
It's assumed sensuality is marked by noble and smart dry out notes; vanilla, white musk warmed up by cedar and ambry notes.