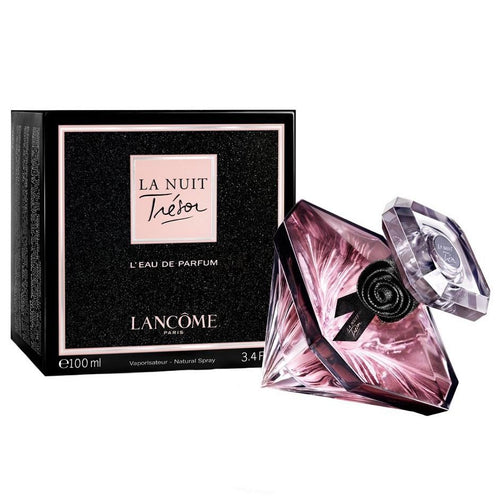 Discover La Nuit Trésor, a sultry, smouldering perfume for women with notes of fresh raspberry, frankincense, and vanilla, with a bewitching heart of Black Rose essence.
This rich and exquisite women's perfume was crafted by two master perfumers who combined their craftsmanship to create La Nuit Trésor Eau de Parfum. Beginning with a burst of delicious raspberry, the notes of a Damascena rose have then been enhanced to give the fragrance a deep and mysterious scent. Vanilla, grown on the petals of an orchid in Tahiti, gives the fragrance a solar and radiant note.
This gourmand fragrance is for women that believe in the modern love story. Love at first sight. The spellbound kiss. A night spent under the stars.
Top Note: Lychee, Raspberry
Middle Note: Rose Damascena Essence, Incense
Base Note: Absolute Vanilla Orchid Tahitensis, Praline, Patchouli, Papyrus.